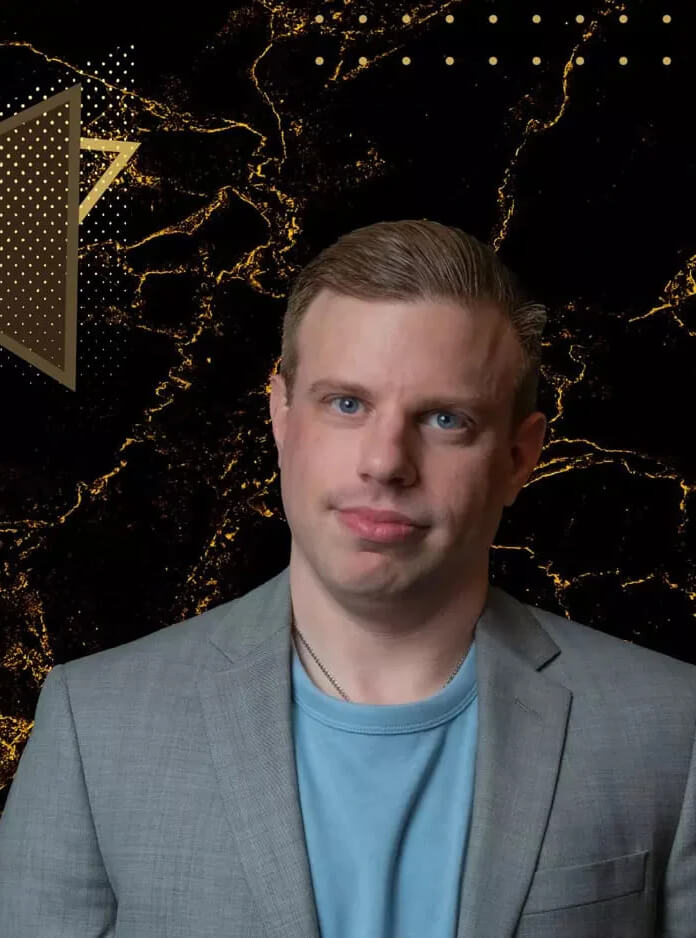 your local real estate expert
Jonathan Loescher
Greetings! I'm Jonathan, a seasoned professional in the vibrant realms of real estate, web development, and marketing. In 2016, my odyssey began when I joined a real estate investment company as an onsite web developer and marketing specialist. My dedication and ability to learn quickly soon propelled me into the role of Property Manager, thanks to my successful implementation of their Property Management system. This ignited my passion for real estate, and I immersed myself, in collaborating with industry veterans and acquiring invaluable insights.
Today, as a real estate expert, my mission is encapsulated in "Empowering Families, Building Generational Wealth, One Home at a Time." I am fervent about streamlining the intricate processes of selling and buying properties. My innovative programs simplify the selling process, cutting through the complexities and uncertainties. In tandem, my negotiation acumen ensures buyers and investors attain the best deals possible. A special mission close to my heart is aiding renters in transitioning to homeownership, laying the foundation for generational wealth.
I'm proud to be a member of the Military Veterans Team powered by LPT Realty, a team that shares my dedication to excellence and client satisfaction. My affiliation with this esteemed group amplifies my ability to serve clients with integrity and professionalism.
Beyond real estate, my interests encompass financial investments, particularly cryptocurrency, and digital assets. This expertise reinforces my commitment to providing superior service to clients, as I constantly seek ways to enhance their financial landscape.
On a personal note, though Massachusetts is my birthplace, the Tampa Bay area has been my cherished home for the last two decades. My love for travel, cultural exploration, and quality time with loved ones shapes who I am.
As your trusted guide with a client-first philosophy, I am committed to revolutionizing your real estate experience, making it not just efficient and rewarding but also a reflection of your dreams and aspirations. Trust in my expertise and dedication, and let's build your future, one home at a time.
"Johnathan did a wonderful job of making my dream of home ownership a reality. He did an amazing job!!"
"Jonathan was incredible. This is an intense and very hard market to get into on my budget but he helped guide and even suggested some great down payment assistance programs. He was available with any questions I had and as a first time home buyer I had a lot."
"Jon was incredibly helpful in helping me buy my home. He knew I needed to move quickly with specific requirements for the house I was looking for. He was constantly scouring for the best deals for me to look at & found me a great home! 10/10 would recommend and will work with again!!"
"Jonathan Loescher - Realtor - Tampa Bay's Real Estate Agent Jonathan was the consummate professional. He provided timely research and attentiveness to all matters for the sale of our home. He made our transition seamless. We have nothing but praise for his compassion, diligence, and dedication. We
…
would highly recommend using Jonathon for any future real estate needs."
"Not enough words can express our experience with the services Jonathan provided. He was patient, flexible and extremely knowledgeable on all aspects of purchasing our home. Thank you Jonathan 💜❤️💜"
"Jonathan was very professional, knowledgeable, and made me feel as if a friend was helping me throughout the entire process. I would highly recommend him to anyone!"
"Jonathan was assume helping my significant other and I get into our first home! I highly recommend Jonathan for any first time home buyer or experienced buyer. He was so great with all of our "dumb" questions. I can't recommend anymore more… dealing with a realtor or two before this that didn't have
…
our best interest in heart I always felt Jonathan was on our side no matter how needy we were. Thanks Jonathan and I'm always happy to be a verbal reference if needed."
"Great agent in the Tampa market who works day and night for his clients!"
"First time homebuyer over here! It couldn't have gone smoother thanks to Jonathan. His extensive experience and knowledge of the industry was apparent from the beginning. My fiancé and I really had no idea what we were doing but Jonathan gave us confidence. He was very good I understanding and respe
…
cting our wants and needs. Buying a home for the first time is a scary and intimidating thing, so I'm glad we had him on our side!"
"Wow, just wow…! Jonathan is dedicated, motivated, and determined to help you buy or sell a home in Tampa bay…with so many realtors to choose from, why not go with the one who has the most expertise. What an awesome experience from start to finish!! 10⭐️'s"
Committed To Working For You